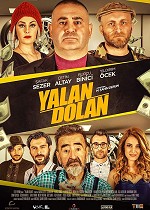 Kablo is the CEO of an international finance company. Kablo Neco and all employees lose their jobs when the company's digital currency system is discharged within one night. Moreover, Kablo is personally held responsible for the robbery happened in the company's and he is included in the investigation file as the main suspect.

Before coming around the trauma Kablo has experienced, he is abandoned by his wife as well. Kablo decides to take revenge from the system which caused all of this. He makes a plan with his childhood friend Baretta Ayhan and decides to rob a bank.

He sets up an extremely clever plan. If Kablo's plan works, people caught in the robbery will get off easy, without a penalty. As Kablo's perfect plan comes to life, a result that no one expected comes up.