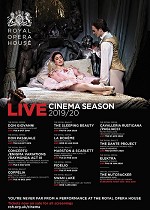 When Rodolfo, a penniless poet, meets Mimė, a seamstress, they fall instantly in love. But their happiness is threatened when Rodolfo learns that Mimė is gravely ill.

Rodolfo is painfully aware that he cannot afford the medicine and care Mimė needs, and so separates from her. As her sickness takes hold Mimė returns to Rodolfo's garret. They are joyfully reunited – but, despite the care of Rodolfo and his friends, Mimė dies.
Der er ingen planlagte forestillinger af "ROH 2020: La boheme"
i Scala Svendborg.